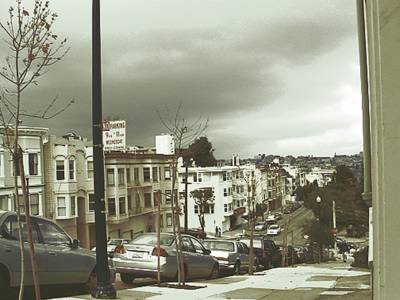 church street getting darker before the rain


this image is copyrighted. do not reproduce without permission.
this photograph is an altered rendition of the one which is the base image for daisies and saul on the way to damascus. the brewing rain storm can really be seen as it encroaches the downtown part of san francisco. i was just sitting on my stoop when i absent-mindedly snapped this photograph.